A Brazilian developer wants to make Boa Vista a one-stop shop for the country's ultra rich. 
July 12, 2023 – By Daniel Cancel
When Elon Musk visited Brazil last year, he never touched down at Sao Paulo's international airport, nor did he set foot in the financial district of Faria Lima. In fact, he never set foot in the city at all.
Instead, his entire visit took place in Boa Vista, a gated community for the ultra rich that spans nearly half the size of Manhattan and sits 62 miles west of Sao Paulo. Musk landed at Catarina Executive International Airport, which caters to executive jets, and was whisked to Fazenda Boa Vista for lunch at the Hotel Fasano with then-President Jair Bolsonaro and some of Brazil's wealthiest businessmen including billionaires Andre Esteves, Rubens Menin and Rubens Ometto.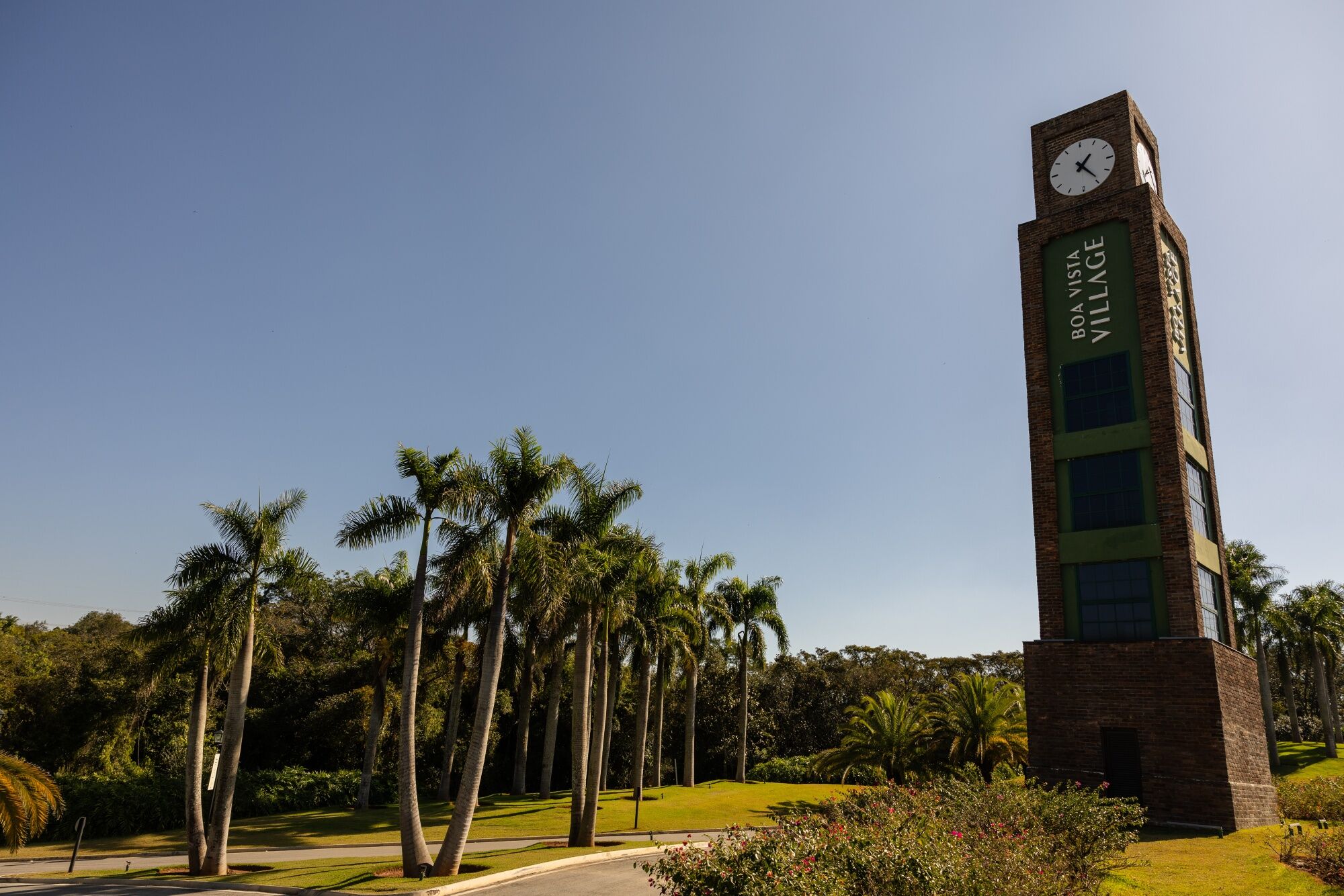 The luxury community is one of the largest and most exclusive — in a country where the super rich have historically built ever higher walls around their compounds and move around in armored vehicles to fend off kidnappings and robbery attempts. Lawns and landscaping are carefully manicured, and the homes grow in size as you move deeper into the property.
Local developer JHSF Participacoes SA hosted an inauguration for the property's 720-foot wide wave pool a few weeks ago, with world champion surfer Italo Ferreira in attendance. It's also breaking ground on the third phase of the development and starting the sale of plots. Once the project is completed, JHSF envisions up to 45,000 high-income people living, working and playing in the vast expanse of once-rural land. Already, residents include Central Bank President Roberto Campos Neto, XP Inc. founder Guilherme Benchimol, Nubank co-founder Cristina Junqueira and former communications minister Fabio Faria, according to people with knowledge of the matter. JHSF declined to comment on homeowners.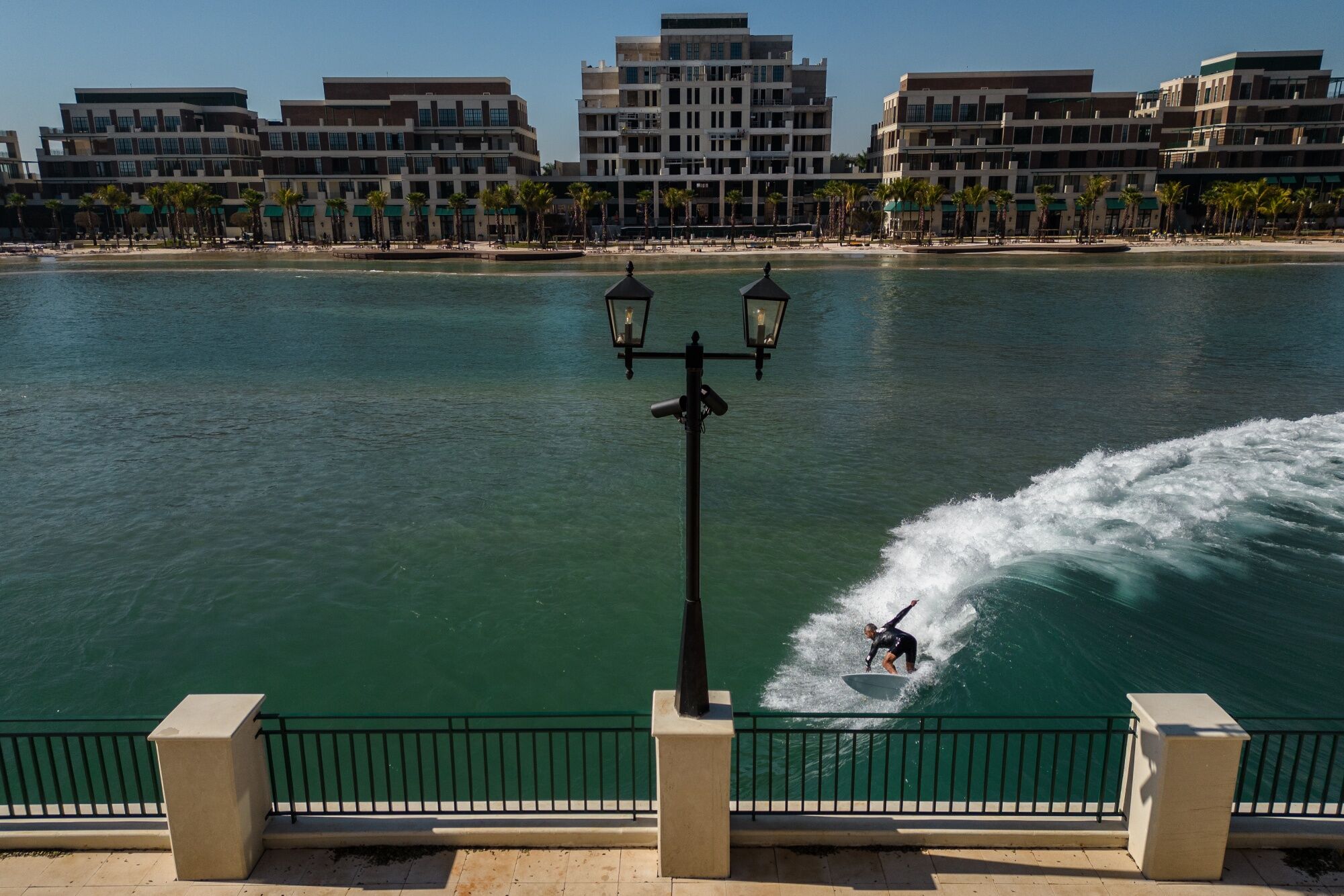 As Thiago Alonso de Oliveira, JHSF's chief executive officer, toured the grounds on a recent Wednesday in late June, he repeated certain mantras that he deems central to the culture of his company with some 4,000 employees.
"Elegance, discretion, comfort," he said as he carefully navigated an SUV through the streets of the Fazenda, which has speeding fines upwards of $400. "We wake up early and sleep late to deliver excellence."
Boa Vista's origins begin with a farm owned by the Auriemo family, the founders of JHSF, who then began to buy surrounding plots, Jose Auriemo Neto, the company's chairman, said in an interview. It's taken 15 years to assemble all the land, and JHSF first broke ground back in 2007.
The Village, which is still being completed, has the wave pool for surfing, apartments as large as 5,400 square feet, planned shops, restaurants, work spaces called "family offices" and another hotel. The morning of the visit, Alonso said new plots were snapped up within an hour of going on sale.
Estates, which will be the most exclusive, is just breaking ground with 300 plots.
Alonso likens the project to Greenwich, Connecticut, in its distance from a major financial hub and the levels of comfort for wealthy families. There are plans for a school and hospital to be constructed soon. There are no short-term rentals permitted.
"There's a snowball effect," he said. "People come here for the weekend because their friends are here, the friends of their children are here, their wives' friends are here, their business community is here."