Mechanical engineers Bruce '81 '82 and Marie '80 McFarland use technology to create the perfect surf
By Andrew Masuda, UC Santa Barbara Magazine
Ever since he was a teenager surfing along the Los Angeles County coast, Bruce McFarland has been on a mission to find the perfect wave. More than 40 years after graduating from UC Santa Barbara with bachelor's and a master's degrees in mechanical engineering, McFarland is now creating those ideal waves himself and, with his wife, Marie, is bringing them to surfers around the world.
"Surfing is growing in popularity, but access to the ocean and more waves is not," says Bruce. "We decided to find a way to meet that demand and create great surf."
"We wanted to create surfing venues," says Marie, who met Bruce on campus while completing her bachelor's degree in mechanical engineering. "It's incredible to see the joy and satisfaction they're creating for surfers worldwide."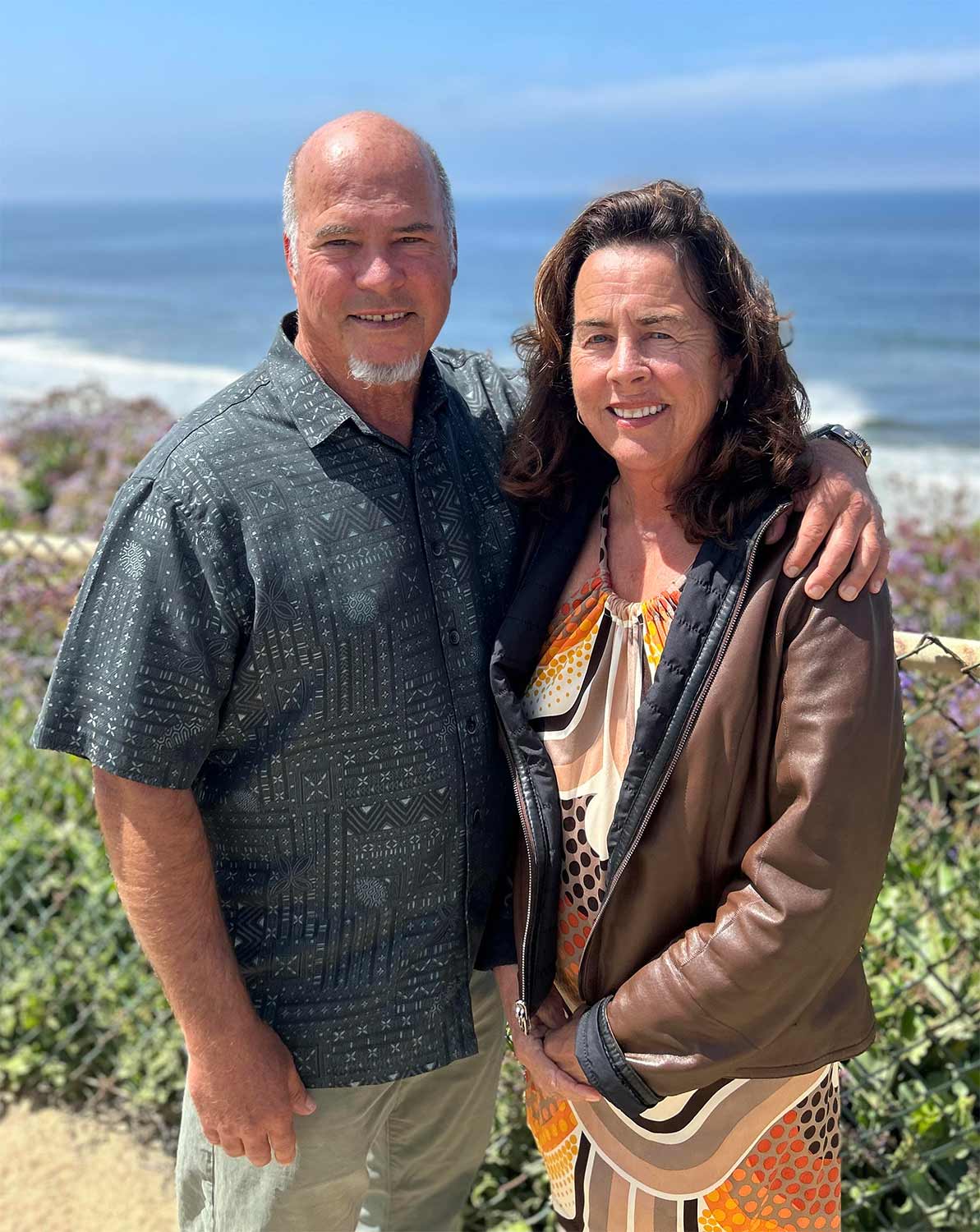 The voyage to develop the necessary technology began in 2000, after the couple established their careers in the aerospace industry and had three children. Envisioning a surfable standing wave, Bruce started by building a small-scale model in his backyard shed. Once he got it to work, he invested more money to build a larger-scale model and a prototype.
Almost 20 years later, the McFarlands have received more than 50 U.S. and international patents, and their company, American Wave Machines (AWM), has emerged as a global leader in artificial waves. Their first patented technology, SurfStream, is now featured in 15 facilities worldwide. Their second, PerfectSwell, is featured in surf pools operating in Japan, New Jersey, Texas, and the largest, a 5-acre pool in Brazil. The Olympic surf teams from the U.S. and Japan practiced at the PerfectSwell in Japan leading up to the 2022 Tokyo Olympics.
Artificial waves are produced by an air-over-water system, in a process that's similar to how a piston acts in a car engine, transforming heat into mechanical energy.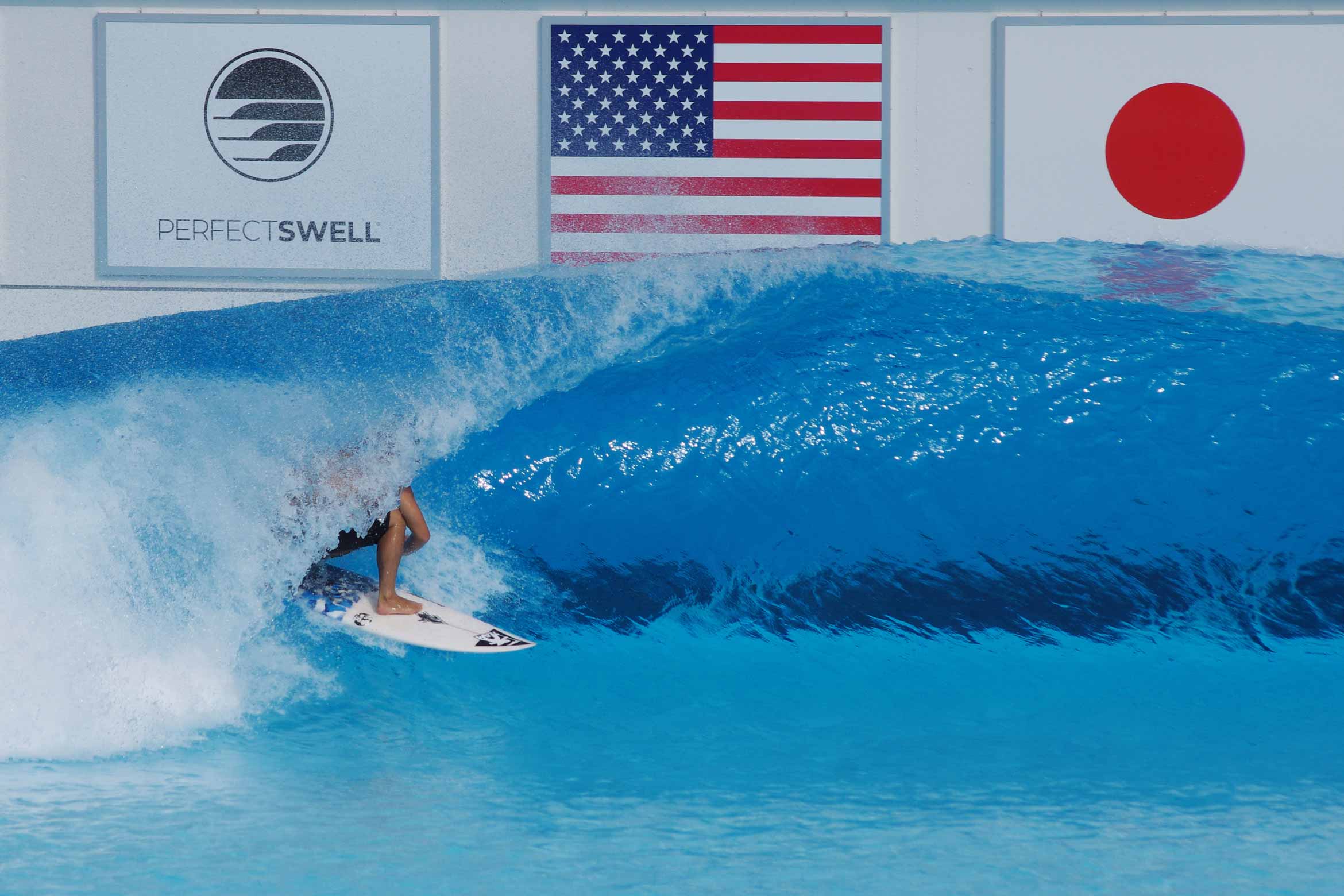 "You have a chamber connected to a pool that is separated by a wall that has water on both sides," Bruce says. "You create waves when the water travels under the wall to get into or out of the pool, which happens when you add pressure into the chamber."
His technology does not create just any wave, though. It produces one that he describes as having "the juice where the surfer needs it the most," the kind that he spent years chasing.
"Through software that we developed, we can control multiple chambers and create waves that peel like a point break," Bruce says, referring to the perfectly formed waves that are seen regularly down the coast from UCSB at world famous surf spot Rincon Point. With his technology, they can engineer the ride length, create multiple barrels in one wave and design how the wave breaks.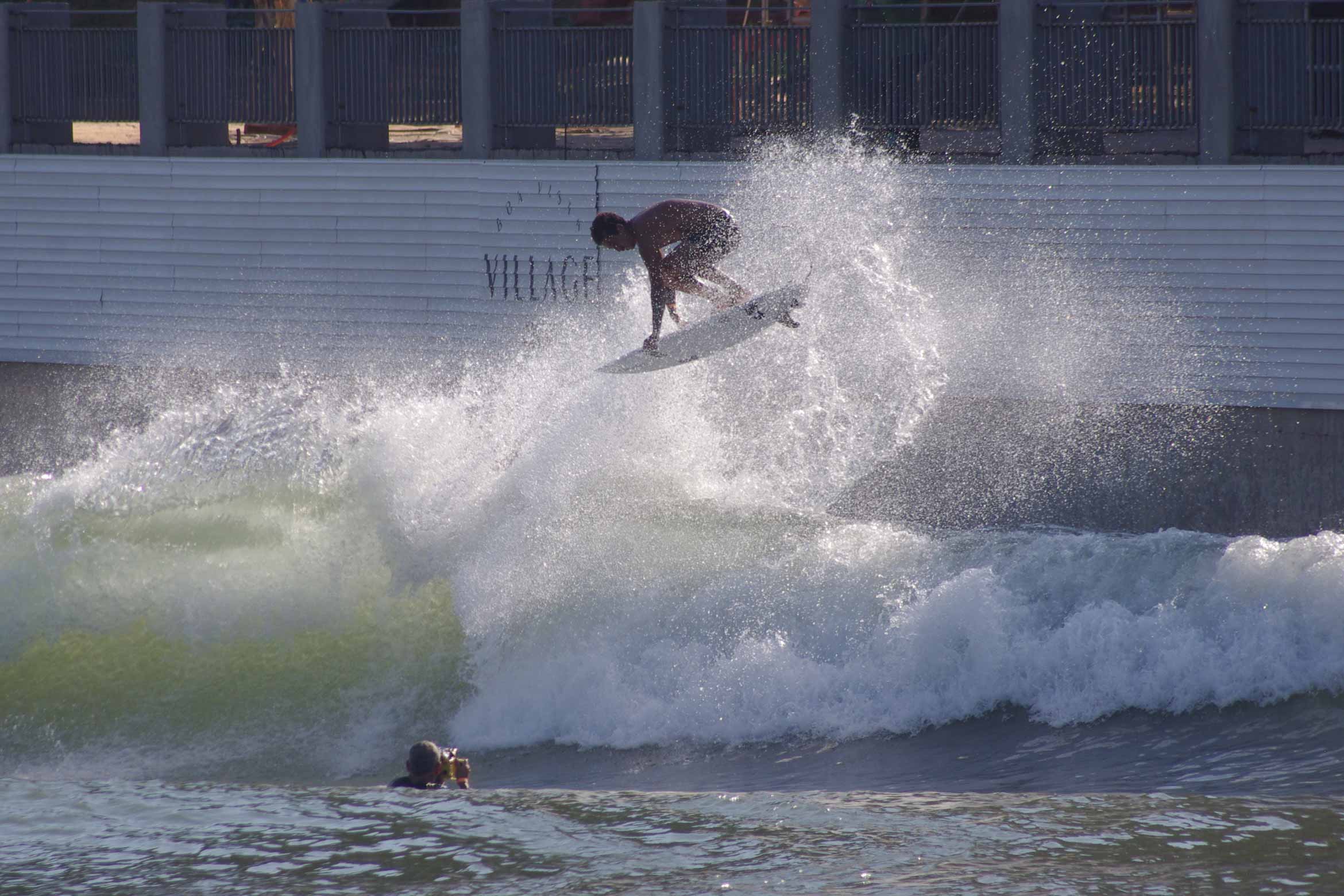 The McFarlands credit their time working with computer aided technology in the aerospace industry, and their UCSB education, for their ability to ride an artificial wave of success.
"Learning the fundamentals of engineering, physics, motion and gas behavior allowed me to manage the company's development of in-house simulations needed to optimize design, overcome obstacles and find solutions," says Bruce. "We owe a lot to UCSB, including finding one another."